Choose Hotel equipment and maintain it carefully
Views: 2 Author: Site Editor Publish Time: 2023-02-15 Origin: Site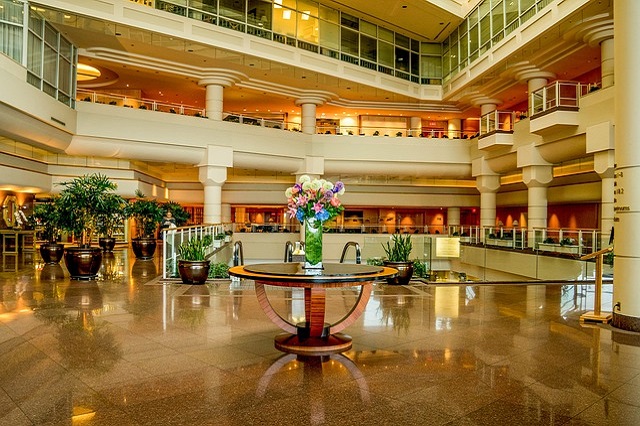 Hotel equipment sells a lot every year, some people have bought it, and some have not. So how to accurately choose Hotel equipment is very important. Facing the dazzling array of hotel equipment on the market, you need to pay special attention to avoid detours when purchasing. Today I will share with you some tips for choosing trolleys for the hotel room department.
Here is the content list:

Carefully choose cleaning trolleys

How to maintain the hotel room trolley products?



Carefully choose cleaning trolleys

Comprehensive consideration, choose the appropriate Hotel equipment trolley. The procurement cost of housekeeping cleaning trolleys is an important factor. If the trolleys in the housekeeping department of this hotel are not suitable, it is useless to be cheap, and you will have to spend more money in the future. Be sure to seriously consider the suggestions of hotel cleaning trolley professionals, so that they can not only provide you with equipment quotations but also provide professional and reasonable ground cleaning solutions. In addition, when purchasing hotel equipment cleaning trolleys, not only the short-term purchase cost of the whole machine must be considered, but also the long-term maintenance cost and the use cost of wearing parts and consumables.
Be sure to pay attention to the after-sales service of Hotel equipment room trolley products, and whether there is a perfect after-sales service system. Otherwise, if the hotel room cart needs to be repaired or replaced later, it will be very troublesome and the cost will not be optimistic. The initial investment and follow-up services need to be considered comprehensively.
How to maintain the hotel room trolley products?
1. When cleaning the surface of Hotel equipment room trolleys, you must be careful not to scratch the surface, avoid using bleaching ingredients and abrasive cleaning solutions, steel balls, grinding tools, etc., remove the cleaning solution, and rinse the surface with clean water. Use clean water at the end of washing.
2. If there is dust on the surface of the room attendant cleaning trolley, and the dirt is easy to remove, it can be cleaned with soap and weak detergent. The adhesive component can be scrubbed with alcohol or organic solvent (ether, benzene).
3. If the surface of the trolley in the hotel room department is contaminated by grease, engine oil, or lubricating oil, wipe it with a soft cloth and then clean it with neutral detergent or ammonia water, or a special detergent.
4. There are bleach and various acid substances attached to the surface of the trolley of the hotel room department. It should be rinsed with clean water immediately, then soaked in ammonia water or neutral carbonated soda solution, and washed with neutral detergent or warm water.
5. There are rainbow patterns on the surface of the trolleys in the hotel room department, which are caused by excessive use of detergent or oil stains. When washing, they can be washed away with warm water and neutral detergent.
6. Rust caused by dirt on the surface of hotel room trolley products can be cleaned with 10% nitric acid or abrasive detergent, or with a special detergent.
As long as we use the correct maintenance methods, we can prolong the service life of Hotel equipment and keep them clean, bright, and gorgeous!
Our official website is https://www.laicozy.com/. If you want to know more about Hotel equipment, you can communicate with us on the website. We will be glad to provide you with high-quality Hotel equipment, good service, and competitive price to provide more and better service!