Hotel public furniture decontamination issues
Views: 0 Author: Site Editor Publish Time: 2021-09-20 Origin: Site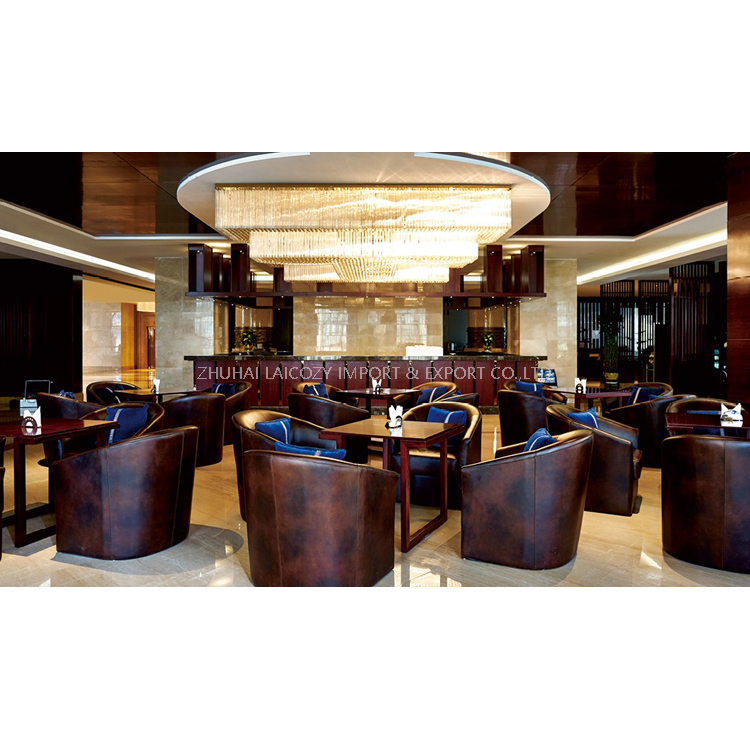 Hotel public furniture is different according to the standard and style requirements. hotel public furniture generally includes hotel room furniture, hotel living room furniture, hotel restaurant furniture, hotel solid furniture, wood veneer, public space furniture, conference furniture and so on. But inevitably hotel public furniture gets dirty in everyday life, the following methods can be used
l Hotel public furniture stain removal methods
l Hotel public furniture problem solving
Hotel public furniture decontamination methods
The soap cleaning method should be used every once in a while to clean wooden hotel public furniture, using a soft rag or sponge to scrub it with warm, light soapy water.
The milk cleaning method uses a clean rag dipped in expired milk and then wipes the table and other wooden furniture with this rag to remove dirt. This can be used on a wide range of furniture.
Tea cleaning method painted furniture stained with dust, available gauze wrapped wet tea dregs wipe, or use cold tea water scrubbing, will make the furniture especially bright and clean.
Take 1400 ml of boiled light beer, add 14 g of sugar and 28 g of beeswax, mix thoroughly and when the mixture has cooled, wipe the wood with a soft cloth. This method is suitable for the cleaning of oak wood hotel public furniture.
White vinegar cleaning method with equal amounts of white vinegar and hot water mixed wipe the surface of furniture, then use a soft cloth to wipe hard. This method applies to the maintenance of mahogany furniture and the cleaning of other furniture contaminated by seedling oil and ink.
Hotel public furniture problem processing
Rattan hotel furniture or bamboo hotel public furniture with a long time will accumulate dirt, available saltwater scrubbing, both to remove dirt, but also to make it soft and pliable.
In the paste fireproof board tea set table after the bubble tea, the day will be left in the tea set table unsightly piece of stains. In this regard, you can sprinkle some water on the tea set table, use the tin foil in the cigarette case to wipe, and then scrub with water, you can wash off the tear stains. The same effect can be achieved by scrubbing the tea set with this method. Hot cups and plates placed directly on the lacquered surface of hotel public furniture will leave a circle of white scalding marks, which can generally be wiped away with paraffin, alcohol, floral water or strong tea dipped in a damp rag. Use iodine on the scalding marks gently wipe, or coated with a layer of petroleum jelly, and then wipe the scalding marks with a rag every two days can be eliminated.
cigarette butts, ashes or unextinguished matches and other burning materials, sometimes in the hotel furniture paint surface left scorch marks. If only the paint surface burns, you can wrap a layer of fine hard cloth on a toothpick, gently wipe the traces, then apply a layer of wax, hotel public furniture on the scorch marks can be removed.
If hotel public furniture lacquer scrape, did not touch the wood under the paint, available with the furniture colour consistent with the crayon or paint, in the trauma of the furniture to cover the exposed base colour, and then a thin layer of transparent nail polish can be applied.
ZHUHAI LAICOZY IMPORT&EXPORT CO., LTD. is engaged in the development, design, production, sales and service of hotel public furniture. We have established and implemented a set of strict product quality assurance systems, from the raw materials into the factory, the production process to the finished products, each link is strictly inspected and gate-keeping, to give customers peace of mind products.