How many kinds of food beverage cart can we choose?
Views: 5 Author: Site Editor Publish Time: 2020-05-06 Origin: Site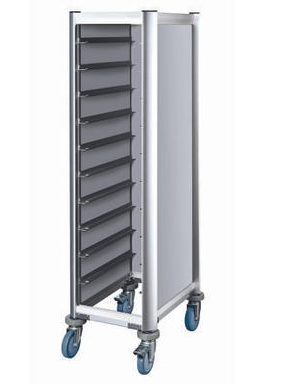 Mobile food trucks are a kind of food enterprises that need to obtain an annual license. It includes those that can be driven or driven by themselves, and you can choose the appropriate area to stop for business. Different types have different functions and equipment, you can choose your own according to different business scope and needs. And the food beverage cart is one of them, which can be used to sell food to consumers. This article will introduce you to some information about food beverage carts.
Text:
Why is Street Food so Popular?

The street food you can choose.

How many kinds of food beverage cart can we choose?
Why is Street Food so Popular?
On the one hand, from the perspective of the operator, street food can reduce costs and is easy to move. Not only can they save money on renting a house, they can also choose to move the food beverage cart to a more advantageous place at any time.
On the other hand, for customers, street food sold by food beverage carts is convenient and cheap, and it can attract many people passing by, thereby generating mobile customers. In the era of fast food culture, food beverage carts are very popular.
The street food you can choose
There are many street food popular with customers, and street food in different places have different characteristic. In Western countries: hot dogs, ice cream, hamburgers. And in Asia: breakfast cakes, barbecue, steamed buns. So, these street food are endless. For a food beverage cart operator, it is necessary to consider multiple factors such as the region, people's tastes, and the cuisine you are good at, and then choose the scope of your business and the type of food beverage cart. This will help you build your own brand and get more profit.
How many kinds of food beverage cart can we choose?
The equipment and functions of food beverage carts are very different, you need to consider many factors to choose the type that suits you:
• Starting capital budget
• Type of business
• Equipment needed
•Target population
You can choose food stands and food carts. They each have advantages and disadvantages:
(1) A food stand is a temporary movable stand that can be used to sell fast food such as hot dogs, ice cream and bellies, and some exquisite bento boxes. Most food stands are usually used indoors, in order to avoid cold or adverse weather restricting outdoor sales, you can choose this type. Its advantages are lower start-up and operating costs and greater flexibility. The disadvantage is that it can only be operated in a limited area.
(2) Food carts are one of the most cost-effective ways to start the food beverage cart business, which has a history of decades. Its advantage is not only low price, but also easy to move between different locations. It can be used indoors and outdoors, the maintenance method is very simple, and at the same time, it does not require too many licenses. And its disadvantage is that the internal movable area is relatively compact, and it is not convenient to prepare delicate food.
There are more types of food beverage cart not mentioned in the article. If you want to start a food beverage cart business and buy the right one, welcome to visit our website and consult.