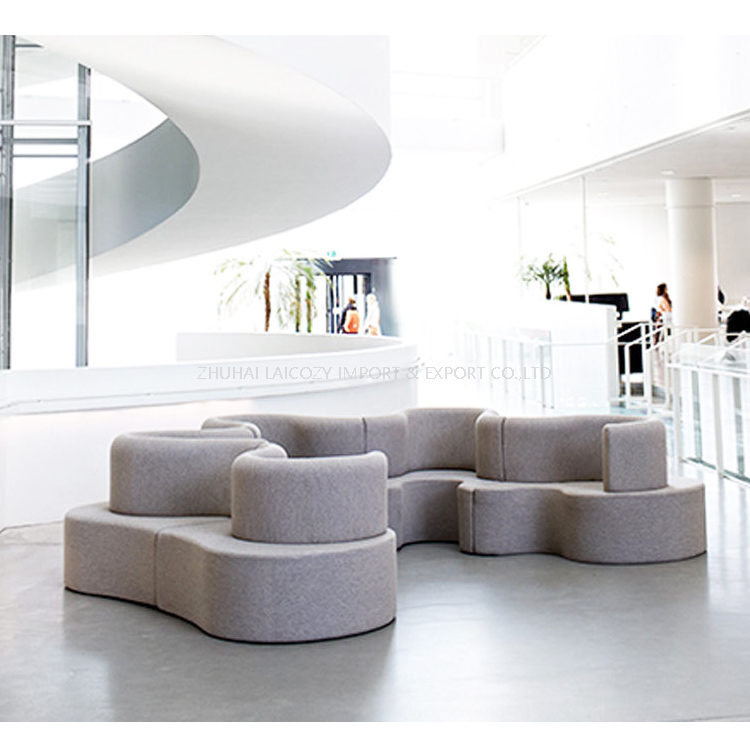 hotel public furniture is a hotel project, a hotel project design with the interior environment for the purchase of matching design, need to directly consider the function of the interior and environmental harmony. Hotel public furniture generally includes hotel room furniture, hotel living room furniture, hotel restaurant furniture, hotel furniture, hotel furniture, public space furniture, conference furniture, etc., and the modern style design of hotel rooms necessarily need to be equipped with modern style hotel furniture. That hotel public area has those hotel public furniture products need it
l What is included in the public space furniture of hotel furniture
l What are the main hotel public bathroom products?
What is included in the hotel public furniture?
hotel public furniture mainly includes front desk, lobby, restaurant, lift, corridor, bathroom, courtyard, lobby bar, attached cafe, cabaret and other public areas placed furniture, there are entrance furniture, flower table, reception desk, decorative chairs, screen, decorative cabinet, lobby sofa, outdoor furniture, bar, bar chairs, western table chairs, etc.
Classification of hotel public furniture
Hotel furniture can be divided into two categories: movable furniture and fixed furniture.
hotel public furniture activity furniture
  This refers to movable furniture that is not fixed to the wall or floor in the hotel; i.e. furniture in our traditional sense. It is generally composed of the following furniture: hotel bed sets, dressing tables, bedside tables, luggage cabinets, TV cabinets, wardrobes, lounge chairs, coffee tables, etc. In recent years, due to the popularity of LCD TVs, TV cabinets are appearing less and less in high-end hotel rooms.
Fixed furniture
  All furniture in a hotel, other than movable furniture, that is made of wood and fits closely to the main body of the building.
hotel public furniture fixed furniture classification
  Wooden ceiling moulding panels, doors and door covers, bedside screen finishes, body panels, curtain boxes, skirting, curtain boxes, fixed closets, liquor cabinets, minibars, washbasin cabinets, towel racks, curtain wire, air nozzles, air outlets, ceiling wire
What are the main hotel public furniture items?
hand sanitizer, automatic sensor taps, paper towels, sanitary swabs, disposable combs, mirrors, electric breeze, sealed packets of sanitary towels, hand cream, dry, well-ventilated smoking rooms, disposable toilet seat pads (for toilets). The five hotel standards divide hotels into five classes, namely one, two, three, four and five, the higher, the higher the class of the hotel. The classification of hotels is based on their architecture, decoration, facilities and equipment as well as management and service levels. The specific assessment methods are in accordance with the assessment standards for facilities and equipment, maintenance of facilities and equipment, cleanliness and hygiene, and guest opinions issued by MGTO.
ZHUHAI LAICOZY IMPORT&EXPORT CO., LTD. has more than 15 years of work experience, for the sake of customers adhering to the concept of high-quality products to provide customers with better quality and more tasteful hotel public furniture and other products and services. We provide you with high-quality products without the need for a large number of low price restrictions.