The material and characteristics of Hotel Baggage cart
Views: 5 Author: Site Editor Publish Time: 2022-04-11 Origin: Site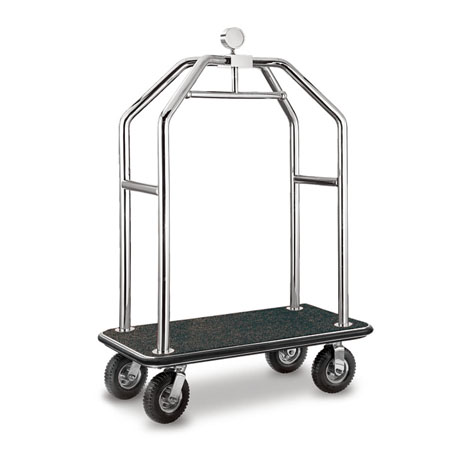 In the hotel supplies industry, our company always committ to research and develop the hotel luggage carts easy to use, fully functional.At the same time combining more humanized design, such as armrest height, body width.Moreover there is a difference between Asia and Europe.
Laicozy hotel supply company was set up with an aim to be a professional hotel supplies company that we can offer a variety of professional hotel and catering products. Such as hotel luggage carts, housekeeping cleaning carts,hotel metal chair,hotel stanchion post,hotel velvet rope and so on.
We can supply different specification baggage cart, different capacity of luxurious lightweight hand truck dolly and carts with the fashionable and elegant appearance, guaranteed quality and durability. These luggage carts are the best choices for hotels.

Hotel Luggage carts are also made of different materials, stainless steel, iron.stainless steel is divided into different grades, as well as different material thicknes.There are many hotel baggage carts that don't show the material difference on the surface, but can be distinguished after using for a long time, because low-grade luggage carts are definitely not that durable.
Luggage cart materials usually affect the quality and price, etc., different star hotels on the quality and material requirements of baggage cart are also different.Because different materials of the hotel luggage cart, durability and grade is not the same.
Our company provide your staff with ways to quickly and easily move boxes and supplies with the lightweight luggage carts stainless steel, gray carpeted utility cart. The lightweight hand truck dolly has an upright handle that makes the luggage carts easy to control without bending over.Hand trucks trolley also easy to move thanks to the 2 rigid and 2 swivel casters. The size of this hotel hand trucks dolly means it can fit into most elevators, thus making it a perfect choice for large hotels, convention centers, or apartment buildings.
Each stainless steel luggage trolley is made with top grade carpet with various color for choice.
And the carpet helps hotel luggage trolley prevent boxes and items from sliding off the baggage cart.This carpet also protects your items from scratches and damage that may occur during transport.Around the deck is a wrap-around bumper that helps to protects walls and furniture should the stainless steel hand trucks dolly be bumped into them.We usually use gray/black/red/blue color carpet for our metal hotel hand truck trolley.
The wheels are also important for the hotel luggage carts.If the ground laid for carpet, we recommend to use Pneumatic casters for the baggage cart.TPR wheel is hard to move on the carpet.There have two sizes 6 "/ 8" available of the TPR wheel.