The way to maintain hotel public furniture
Views: 0 Author: Site Editor Publish Time: 2021-12-20 Origin: Site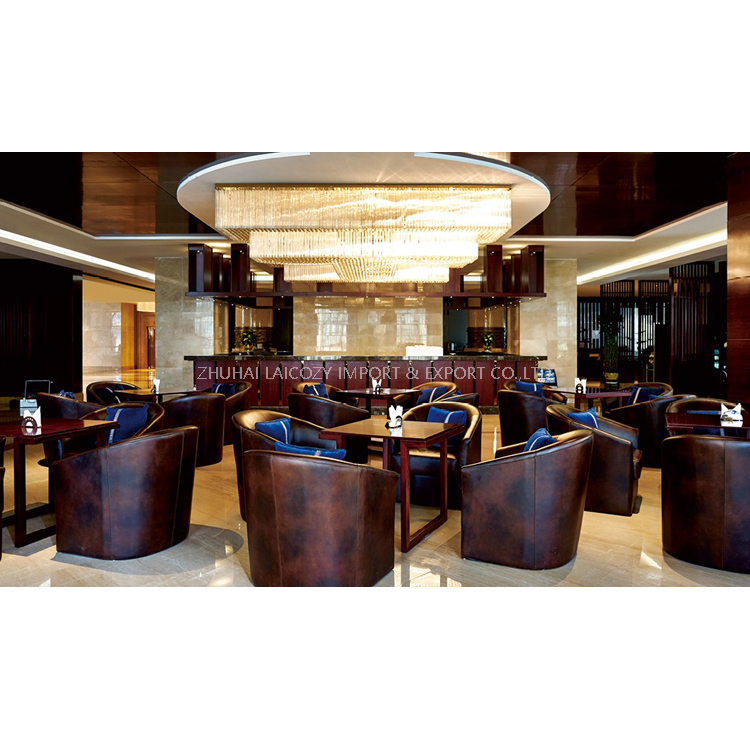 The hotel furniture market has become a large industry, its market capacity has surpassed the home appliance industry, the annual uniform increase rate is 20%-30%. The hotel public furniture is one of the most popular furniture brands in the world, and it is also responding quickly to market demand. But buy back the hotel public furniture maintenance is really a big problem, the following is a few wrong maintenance ways of display
1. To wipe the furniture with a coarse cloth or old clothes
2. To wipe the dust from furniture surfaces with a dry rag
3. To wash the furniture with soap and water, detergent or water
4. Do not use spray wax for leather sofas
To wipe the furniture with a coarse cloth or old clothes
It is best to use towels, cotton, cotton fabrics or flannel to wipe the hotel public furniture with absorbent fabrics. Avoid using coarse cloths, threadbare cloths or old clothes with stitches and buttons that can cause scratches on the surface of the hotel public furniture.
To wipe the dust from furniture surfaces with a dry rag
Dust is made up of fibres, sand and silica and many people are used to using dry rags to clean and wipe furniture surfaces. In fact, these fine particles have damaged the hotel public furniture finish in the friction of wiping back and forth. Although these scratches are minimal and even invisible to the naked eye, over time they will result in a dull and rough surface that is no longer shiny.
To wash the furniture with soap and water, detergent or water
Soapy water, detergents and other cleaning products are not only ineffective in removing the dust that accumulates on the surface of hotel public furniture, but also in removing the silica particles before polishing, and because they are corrosive, they can damage the surface of the furniture and leave the finish dull and unpolished.
Also, if moisture penetrates the wood, it can lead to mould or localised warping of the wood, shortening its life. Many pieces of hotel public furniture are pressed into fibreboard machines and if moisture penetrates, the first two years will not be mouldy because the additives such as formaldehyde have not yet evaporated completely. But once the additives have evaporated, the dampness of the cloth will trigger the furniture mould, if the floor is low tenants, the furniture at home may be "mould" every year on a yellow day.
It is also important to remember that even though some furniture surfaces are coated with piano lacquer, which can be properly scrubbed with water, do not leave a wet rag on the surface of the furniture for a long time to avoid moisture seeping into the wood.
A leather sofa can not use furniture care spray wax
Many hotel public furniture care spray wax instructions written on the leather sofa can be used for maintenance, resulting in many people made the mistake. And furniture shop salesman knows that furniture care spray wax can only be used to spray the surface of wooden furniture, can not be sprayed on the sofa. This is because the leather sofa is actually animal skin, once the spray wax is sprayed on it, it will lead to the pores of leather products blocked, over time, the leather will age and shorten its service life.
In addition, some people make the furniture looks shinier, some wax products directly on the furniture, or improper use, but will let the furniture surface with fog spots.
ZHUHAI LAICOZY IMPORT&EXPORT CO., LTD. will answer any questions that our customers may have when using our products within one hour of contacting us and will solve the customer's problem as soon as possible. Customers can buy with confidence.