What do you know about stanchion post?
Views: 1 Author: Site Editor Publish Time: 2021-08-18 Origin: Site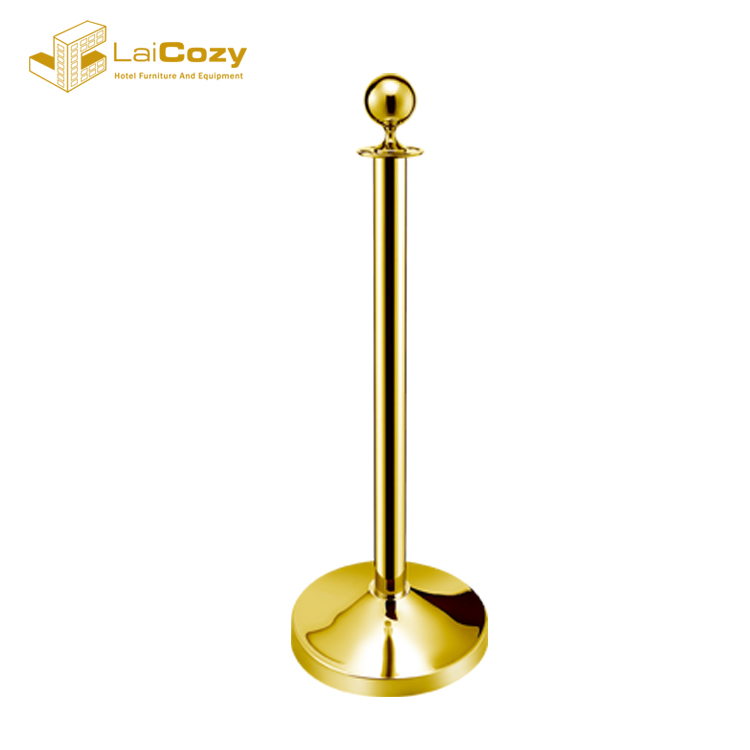 What kind of stanchion post you have seen?? what do you know about stanchion post?
Stanchion post is very popular and useful in our life, especially the public areas use a lot to maintain people in queue. Such like hotel restaurant, station, airport, shopping mall, supermarket, subway ,hospital, etc, Maybe they didn't cause your attention, but actually they already get into your life, you can see them everywhere and help a lot. When waiting to check in, or to stand in line for paying, we are using them, So let's introduce about Stanchion post.

Material
Normally, the material of stanchion post we use is 201 stainless steel, aluminum and steel material, aluminum is the expensive one, steel one cheaper than stainless steel type, 201stainless steel one is the common use material in market, most of our stanchion posts tube size is 50mm, it's durable enough for handrail post. For high standard customer, they may want better material, 304SS or brass, this may depending on customer's request, we can customized for different material and design, but cost will much higher than normal posts, some 5 star hotel would like to make order this one, but too expensive for small hotel.
Design
For stanchion post, there are three normal design, retractable post, handrail post and sign post. Normally, the handrail post will hang a colorful rope, the rope material can be velour, poly or PU, this option will be choose by customer. And for retractable post, there inside also can be with colorful belt, like red,blue green black color, of course that the belt can be printed with logo if customer has request. For sign post, then hotel can put some information on the board to notice customers when they come in hotel.All these posts can help hotel to make things orderly.
Color
Apart from the material options, there also have many finished color options for customer to choose, normal finish color is titanium gold, polish, brush, and black, customer can choose what color they want. It's no doubt that different color cost different, gold color price may a little bit higher than others, most of the clients like gold finish to fit for their hotel decorative, as gold color looks luxury for a hotel.
All different design of stanchion posts are similarity in maintaining order, to maintaining the role of public distance, to make people orderly, to helping us to make things smoothly, that's the meaning of post.