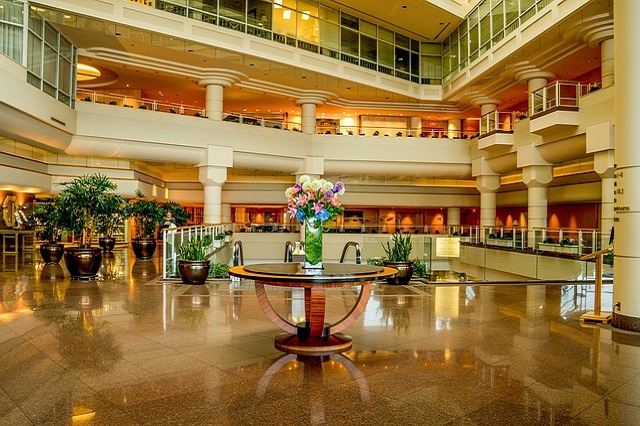 hotel equipment is an industry that provides services for hotels, including catering services, room services and public services. Among them, the basic equipment of the hotel room includes bed, wardrobe, coffee table, and generally also has a telephone, TV, alarm clock; and a refrigerator, which contains various beverages, alcohol and snacks, all of which are charged and paid at checkout .
What are the guest room reception facilities?
What kind of hotel equipment is the operation guarantee?
What kind of hotel equipment is the operation guarantee?
What are the guest room reception facilities?
Guest room facilities suitable for the scale and standard of the hotel include: single room, standard room, deluxe suite, presidential suite, etc.
The guest rooms shall be equipped with guest facilities corresponding to the star standard of the hotel, such as dresser (or desk), wardrobe, bed (soft mattress), chair, sofa, bedside control cabinet and other supporting furniture; Each guest room is equipped with a separate bathroom, which is generally equipped with sitting toilet, dresser (equipped with washbasin and dressing mirror), cold and hot water facilities (including bathtub and shower curtain equipped with sprinkler); Each guest room has a split air conditioner or central air conditioner that can guarantee or adjust the temperature; Each room is equipped with a telephone, which can dial directly or hang up domestic or international long-distance calls through the switchboard; Each guest room is equipped with TV and audio equipment; Each guest room is equipped with a certain number of cultural supplies, such as stationery, envelopes, postcards, city maps, sewing bags and hotel service guides; Each guest room is also equipped with a certain number of sanitary products, such as toothbrush, toothpaste, soap, shampoo, hair lotion or conditioner, bath cap, shoe polisher (paper), etc.
What kind of hotel equipment is the operation guarantee?
(1) Engineering support facilities: such as transformer and power distribution facilities, air conditioning and refrigeration facilities, backup power generation facilities, water supply and drainage facilities, hot water supply facilities, laundry rooms and their required equipment and facilities.
(2) Security facilities: such as intercom communication facilities, accident broadcasting facilities, fire command facilities, fire monitoring facilities, various fire-fighting equipment, etc.
(3) Internal operation guarantee facilities: such as staff canteen, staff dormitory, staff club, staff locker room, staff passage, etc. Products used in hotels.
Including: complete sets of catering supplies and room equipment supplies, linen and consumables, glasses and ceramic tableware, kitchen equipment and engineering, hotel furniture and banquet dining tables and chairs, etc.
What does hotel equipment include?
Room supplies
Bedding, guest room linen, guest room curtains, safe, electric iron, ironing board, sound accessories, TV turntable, guest room refrigerator, electric kettle, guest room telephone, hanger, clothes clip, bamboo, wood products, key, hand card, beauty mirror, trash can, anti-skid pad, signboard and other guest room supplies.
cleaning products
Air purifier, cleaner, cleaning tools, disinfectant, window cleaning machine, polishing machine, drying machine, dredging machine.
Catering supplies
Ceramic tableware, gold (silver) plated utensils, wine sets, plastic tea sets, stainless steel turntable products, food models, glassware, wine cart, hotel tablecloth, hotel linen, hotel chair covers, hotel curtains and other catering supplies.
LAICOZY can be your reliable partner for any supplies related to Hotels, Furnished apartments, Restaurants, Catering companies, Hospitals etc. Our reliable team, backed by years of experience can provide you with a package that meets your budget and demand in a short span of time.