How to operate stanchion posts?
Views: 10 Author: Site Editor Publish Time: 2020-11-16 Origin: Site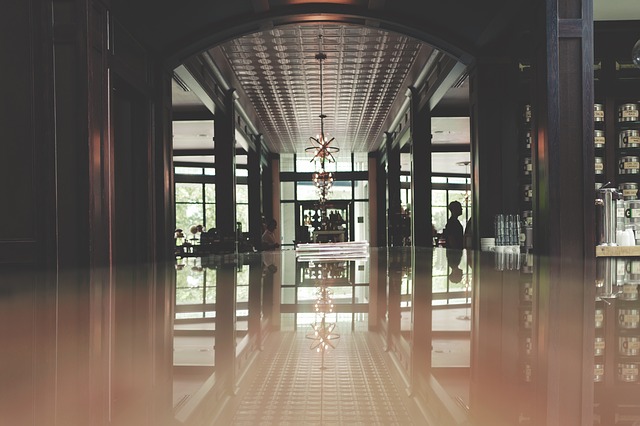 If you pay attention to stanchion posts in your life, it is not difficult to find that the retractable posts lined up in different places have different colors. So, do you know where the polished stanchion posts of different colors are applicable? This article will guide you how to use it to get the most satisfactory results.
Here is the content list:
What are evolutions of stanchion posts?

What areas are stanchion posts of different colors suitable for use?

How to customize your exclusive stanchion posts?
What are evolutions of stanchion posts?
The use of stanchion posts seems simple, but the effect of matching different styles is very different. Different grades of retractable posts can construct different styles of effects to be applied to areas with different needs. From these changes, we can see that stanchion posts are diversified, from simple to complex, from ordinary to high-end has been constantly evolving.
The most common stanchion posts can simply construct a straight line or protective area, which is the foothold and support point of the entire crowd evacuation facility, such as U-shaped stanchion. Ordinary stanchion posts are required to be simple and practical, so that they must be strong and not subject to rust. Their aesthetic requirements can be ignored to a certain extent.
Economical stanchion posts are mainly used for security measures in communities, schools, and governments. Such stanchion posts are required to highlight practicality, so when choosing accessories, try to choose aluminum parts and galvanized iron parts. Economical stanchion posts do not need to choose too many accessories, but the practicality cannot be compromised.
The exceptional stanchion posts select materials from pipes to accessories, all of which use stainless steel materials, and use excellent surface treatment methods to customize them. They are of high grade and good texture, and are mainly used in private villas and real estate. The protruding feature of stanchion posts lies in the individualization of the surface spraying, including the surface of the pipe with various patterns, plus the sprayed wood grain, bright gold, black gauze and other special colors, which look classier.
What areas are stanchion posts of different colors suitable for use?
When it was first promoted and put into use, the color of the retractable belt of retractable posts was mainly red. Because red is more eye-catching, the red stanchion posts retractable band can better represent the role of warning and reminder. Similarly, yellow also represents this prohibition. Red or red and yellow stanchion posts are also common forbidden appliances for security.
Then, as people pursue and develop aesthetics, different colors are often used for matching on different occasions, and stanchion posts are no exception. Blue is refreshing and natural, representing wisdom and sky, so most airports will use blue stanchion posts. Unlike red, which serves as a warning, blue stanchion posts will brighten customers and look forward to the upcoming trip.
Black represents solemnity, and is more luxurious with gold. Many businessmen prefer black stanchion posts, the columns and spacers are all black. Using black stanchion posts in business occasions will arouse the envy of your peers and the praise of visitors.
How to customize your exclusive stanchion posts?
Not only can the color and specifications of retractable posts be customized, but the style of the weighted plate can also be customized. We also support the customization of telescopic tape: the material, color and text on the tape can be customized.
We recommend that you use titanium stanchion posts, with red drawstrings and customized LOGO, which is quite gorgeous and full of brand sense. However, if you want to match a minimalist style, you can use a slim rod and a minimalist base. Our stanchion posts base is more stable than ordinary swashplates, and it saves more space when stored. The sofas and furniture with rich texture and international fashion sense, coupled with your exclusive customized stanchion posts, can make the brand feeling generates spontaneously.
According to different places of use and requirements, retractable posts will have different designs and sizes. The brushed retractable posts produced by Zhuhai Laicozy Import&Export CO.,LTD. have a variety of styles that can be manufactured according to customer's ideas to meet the specific requirements of specific fields.