How do retractable posts work?
Views: 2 Author: Site Editor Publish Time: 2020-10-21 Origin: Site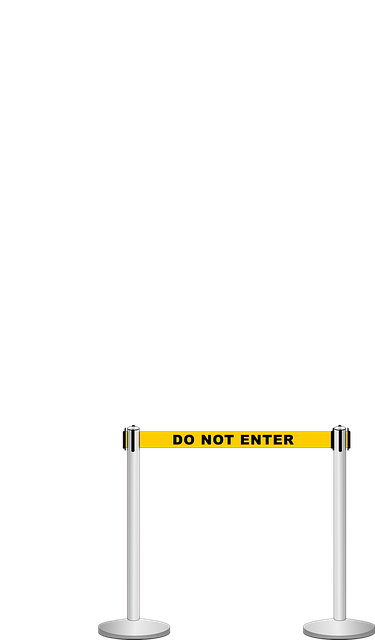 Retractable posts are important components used to connect the "one-meter line" and are the top beams to maintain site safety. They play an important role in isolating people and guiding directions, playing an irreplaceable role in various occasions. With the evolution of craft, there are more and more styles of stainless steel polished retractable posts, and the role of which is no longer limited to security measures.
Here is the content list:
What is the working principle of retractable post?

How to use retractable posts?

Why are retractable posts so popular?
What is the working principle of retractable post?
The mobile retractable post is actually a movable isolation telescopic post, combined with the bottom base and the telescopic belt. Retractable posts are mainly used for large-scale queuing order control and queuing facilities and scientific placement planning necessary for directional flow of people. Changes in the functional positioning of buildings and increased management difficulties have correspondingly increased the requirements for flexibility in security measures. Therefore, outdoor retractable posts are widely used in crowded places, realizing the linkage between various security modules, thereby improving emergency response and active prevention capabilities.
Raw materials used for surface treatment of outdoor retractable posts are waterproof materials, and they are polished and polished. Therefore, the polished retractable posts made by us are beautiful in appearance and not easy to rust.
How to use retractable posts?
Before using retractable posts, let's take a look at its appearance. Retractable posts are consisting of three parts: rods, bottom cover plates and bottom counterweights. The top of the rod of retractable posts is equipped with a retractable belt, which can be pulled out during use and hung on another railing. You can arrange or assemble the retractable posts according to your needs, use your imagination, put them in a row or enclose them in a square polygon, as an isolation belt for exhibits or dangerous areas.
In fact, you may see retractable posts everywhere on your way to and from getting off work every day if you use the subway as a tool. Security personnel use retractable posts to form multiple entrances and exits at the subway entrance to guide people to circulate before walking inside. Retractable posts are also neatly placed at the security checkpoint to ensure the personal safety of everyone, and to intercept non-compliant crossings.
Why are retractable posts so popular?
After the arrival of the intelligent era, our consumption has also been upgraded, bringing about an imaginative and modern security revolution. More and more people are concerned about privacy and personal safety, and strive for a comfortable home environment.
As the security industry ushered in a surging era, it is possible to realize the previously unmet customer needs, and the market space is further opened. Companies that produce retractable posts should follow the trend, find breakthroughs from a combined macro and micro perspective, and take a differentiated development path.
Callings of Initiatives and measures about "one-meter line" have sprung up. Retractable posts are placed in many public areas, especially densely populated areas, and "one-meter line" queuing points are posted on the ground to encourage everyone to "keep a one-meter safe distance" to jointly build a safety line for epidemic prevention.
Affected by COVID-19, in public, people need to maintain a stricter distance than before to ensure environmental safety and health, which also brings new opportunities to manufacturers of retractable posts. In 2020, the trend of using retractable posts will sweep more places.
Retractable post can also be a very beautiful scenery in your sweet home. The stainless-steel column can reflect different lights due to the environment. The polished retractable posts can be used not only for security, but also for decoration purposes, such as festivals and welcoming VIPs.
Zhuhai Laicozy Import&Export CO.,LTD., in order to achieve the mission of making customers trustworthy and respectable as a home furnishing enterprise, promotes the core values of people's life quality through home furnishing facilities. Our stainless-steel retractable posts not only have excellent quality, but also have considerable aesthetic value. To purchase retractable posts or for more information, you can contact us at any time, you are always welcomed.