What are the components of retractable posts?
Views: 2 Author: Site Editor Publish Time: 2020-10-25 Origin: Site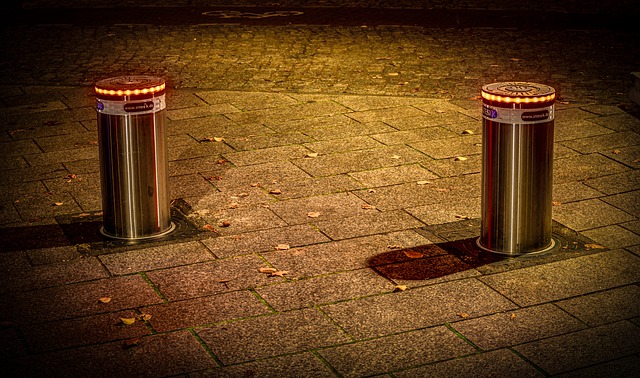 In life, there are many props that provide us with convenience. They are often very inconspicuous, but when you come to that occasion, you will hope that you had one. The stainless-steel retractable posts are one of such props. How does it block the huge crowd and avoid traffic jams with its smooth structure and slender shape?
Here is the content list:
What makes up a retractable posts?

How to select reliable retractable posts?

Why should you give us a chance?
What makes up a retractable posts?
Our retractable posts not only have a beautiful appearance, but also have a high use value. At the same time, it is way more elastic other crowd control retractable posts on the market, so you can adjust it flexibly according to your needs. The reason is that we have done enough research on our retractable posts to make the best design for its structure.
This shiny and straight pole is to crowd control retractable posts like the torso is to the human body. Its material is stainless steel, and its surface is finely polished to make it more resistant to corrosion and collision, and more pleasing to the eye.
The default retractable posts have a red belt that is two meters long, and it is well known that this is a color that is easy to notice and alert. You can freely adjust its length to form any separation distance you want. We have six other colors available; you can match them freely.
Like the column, the base is made of sand iron 5.4KG with rubber cover, 8.0kg cast iron base, and 8kg Zine base weight , the shape is taped, flat, U shape for stackable, and horn base. It is that fixes the retractable posts and gives it very stability during daily use. The crowd control retractable posts base weighs up to 5.4kg and can stand stably even on windy days.
How to select reliable retractable posts?
The price of retractable posts is affected in many ways, even for stainless-steel retractable posts of the same specification, different businesses will sell at different prices. Before choosing to buy, it is necessary to compare in many aspects. In addition to looking at whether its appearance is brand new and beautiful, it is also important to pay attention to its performance parameters. After all, as the saying goes, "Golden and jade fail outside." Because retractable posts can play a protective role in our lives, we can't choose low-quality products cheaply, so that we can maximize the protection of property and life safety even when accidents happen.
When selecting retractable posts, we also have to choose according to the occasion of use-outdoor environment or indoor environment, which largely determines the service life of crowd control retractable posts. Customers should also consider the antifreeze performance and corrosion resistance of retractable posts, so as not to choose unsuitable products, which may cause unnecessary trouble at critical times.
Why should you give us a chance?
As mentioned above, there is a mixture of high-quality and low-quality retractable posts on the market, and it is difficult for customers to see the internal only from the outside. If you want to save a lot of time and cost, you can choose our products. We make the following promises, our crowd control retractable posts have such advantages:
When one common retractable post fall down, they tend to fall one by one like dominoes, which can easily cause harm and trouble to people. Therefore, while the belt can be flexibly adjusted, we have a reliable weight stainless steel base to avoid possible tripping hazards and column overturning.
Excellent flexibility of crowd control retractable posts allows you to adjust it to any length you want, so you can conveniently arrange the interval according to the length of queue to achieve a beautiful welcome and decorative effect, making your guests feel respected.
Ensuring the stable delivery time of retractable posts depends on the strength of the manufacturer, the credit of the manufacturer, and the stability of the staff of the manufacturer, as well as the quality assurance and stability of the product parts supplier, which involves a wide range. We will provide a one-stop service for customers who purchase stainless-steel retractable posts, and ensure that every retractable post you order is delivered to your house on time.
Due to the fine processing of the company's crowd control retractable posts, the exquisite materials, and the diversified shapes, it can fully reflect your humanity, individuality and high taste. Zhuhai Laicozy Import&Export CO.,LTD. provides you with perfect after-sales service, making your home safer and more beautiful. On the condition that you want to acquire more information of retractable posts, please contact us.